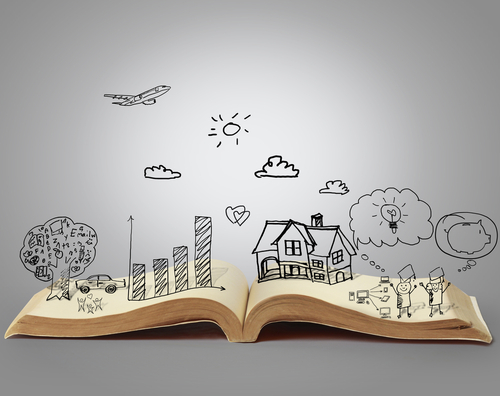 Successfully capturing the attention of the hiring manager begins with a well-crafted résumé. Among the many things to think about when creating your resume are its format, its content, and its functionality. If you want the job, you have to do it right. In light of the widespread layoffs caused by the epidemic, it is even more important to take the time to select and write a resume that will make you stand out to potential employers. This is the reason why many people have discovered the benefits of taking professional assistance from Resume Writing Services Sharjah such as CVWriting.ae. Finding a new job is not as simple as it sounds, and there's a good chance that your CV is keeping you from being considered for a wide variety of openings. This article will outline the latest practices used by Resume Writing Services Sharjah that will help you land a better job. With so much riding on your resume, what should you look out for and what are the biggest no-nos?
Also Read: Different Types of CV Writing Services in Dubai
Creating a field-specific resume
According to top-rated Resume Writing Services Sharjah, a good rule of thumb when looking for work is to apply for positions that are a good fit for the abilities you already possess. It's not worth it to waste your time or theirs by applying for jobs where your skills aren't needed because you misread the job description. You should know that forty percent of recruiters spend no more than a minute looking at resumes. If you don't meet the requirements, it will be obvious from your resume right away. Applying only to the jobs that are a good fit for your skills can help you save time and energy.
Incorporating quantifiable achievements
Due to the high volume of applications processed each year, several general terms have already become meaningless to HR. In order to demonstrate your value to the firm, there are times when words simply won't cut it. Selecting a variety of action verbs to highlight your abilities can do so, but at the expense of your resume's authority and impact. The aim is to make a strong enough impression in a short amount of time to make the reader think you're perfect for the job. Indicating that you can uphold the company's principles by utilizing the language it prefers to express itself with is a strong signal. Moreover, avoid using the same words over and over again; instead, think creatively about how to effectively convey your abilities and accomplishments by using a range of terminology. For better support and guidance, you can opt-in for reliable Resume Writing Services Sharjah.
Optimizing CV for ATS scanning
A well-crafted CV that is ATS-friendly can open doors for you. If you can outsmart the robots, you'll have a better chance of getting through an employer's applicant tracking system (ATS) scanning and landing the job. Historically, major corporations have been the primary users of ATS software. In order to sort through the thousands of applications they receive each week, many companies use applicant tracking systems (ATS). However, in the present day, ATS platforms are frequently used by businesses of all kinds and recruitment agencies.
Using professional and innovative resume formats
According to research conducted, over forty percent of recruiters are turned off by excessive and unnecessary designs. Therefore, the format is also important to consider when crafting a winning resume. Your ability to convey your professional and life stories to others depends on your choice of format. When deciding on a CV format, it's also important to think about how you'll stand out by showcasing your unique set of talents and experience. They need to be emphasized throughout the document and given ample room to shine. This is where trusted Resume Writing Services Sharjah come to help.
Keep a professional image online
According to professional Resume Writing Services Sharjah, your social media profiles serve as an extension of your personal brand, which recruiters and employers will undoubtedly examine. Many employers today routinely check applicants' social media profiles before deciding to interview them. Your online identity and personal brand are composed of your profiles across multiple platforms like LinkedIn, Facebook, Twitter, etc.; maintaining a professional online presence can help you stand out to potential employers.
Also Read: Effective Strategies Used in Resume Writing